It's nearly impossible to reach the target clients at the same time at different places. One of the major benefits of a business mobile app is it offers greater exposure on different mobile devices at a given moment of time. Regardless of the industry you are in, mobile apps are extremely useful for attracting new customers and retaining old customers.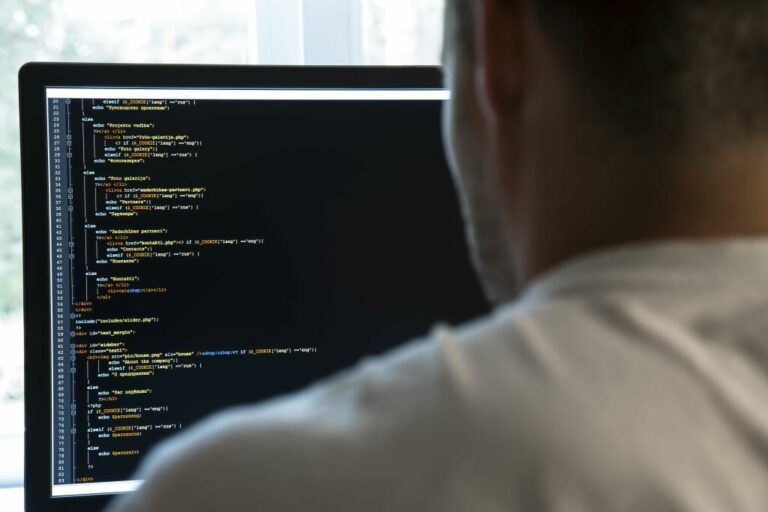 Mobile applications can be used as a marketing tool to reach out to target consumers/customers and help the company stay ahead of the competition. Customers will be informed of promotional deals by the use of push notifications. The readily accessible and intuitive nature of mobile apps make it the ideal customer service channel that can significantly improve the customer experience. These outlets transitioned to websites where you can directly avail the products or services by screening the details online. The efforts to reach the customer directly are not viable as it involves door-to-door sales. Hence to reach the customer personally a mobile app is the most relevant medium.
Why does your business need a mobile app?
Lacking the information you want in order to find out what makes your customers tick? On average, every person spends at least 2 hours a day on social media. Multiply that with the fact that there are a billion users worldwide and you got yourself a nice number. Having a good product placement and quality service is something you should strive for, but to add that extra layer of satisfaction, interaction with your customers is a must.
Other options for finding and hiring the best app developers include using the internet to fulfill their basic requirements and striking a perfect match for their company. It is imperative to have a mobile app for a successful business. Below we have provided a few data statistics that tell about the increasing use of mobile apps and revenue generated. As the digital era swings around, there is each and everything that can be accomplished through mobile. People totally rely on mobile phones that even small shops to big markets run through. Either business of any vegetable shop to any kind of mid-level to big business people looks into the phone to search for it.
They allow businesses to stand out from the rest by providing a captivating and interactive experience. Mobile apps are an incredible way to reward and serve your customers. It is helpful to attempt to provide the consumers with a degree of service that they cannot find elsewhere. The ability of a company aimed at providing timely customer service determines its performance. No matter how good your goods and services are, if you don't have world-class customer service, you won't be able to boost revenue. To raise brand awareness, you must prioritize the exposure of your brand and its logo.
With the increasing demand for mobile applications, many businesses and organizations are coming up with plans to launch mobile apps for themselves.
On average, every person spends at least 2 hours a day on social media.
So to maintain a reasonable balance between quality and price you can choose Ukrainian app development companies for example.
The number of people who are using smartphones are tremendously high.
And an enterprise can gain customer loyalty by offering a platform that resonates with their needs and preferences. By utilizing a mobile app, you can collect helpful information to analyze your audience's behavior. For instance, their preferences, which products they buy the most, how much time they spend on the app, which functionality is most used, which is least popular etc. Building a mobile app isn't as easy as building a mobile website. You need have a thorough knowledge of different platforms and numerous coding languages. With that said, a mobile app is ought to offer a snappy user experience.
This 'walled' branded environment provides app users with a constant and seamless experience; reducing noise and clutter whilst increasing engagement with your brand. It's critical to reach out to your prospects on time when everything is at your fingertips. It's critical to make a lot of noise about your debut if you want to get a lot of people interested. You should be aware of the best moment to promote your application.
Choose the Right App Development Company
The most important thing to know before hiring a mobile app consulting company is which project management methodology the company follows. Ensure that the app consultation company lets you choose the project methodology per your business requirements. Businesses can also look at the previous client's projects to see how much the app developers are experts in building the app as per the requirement. Check the clients' projects with the same industry niche as yours.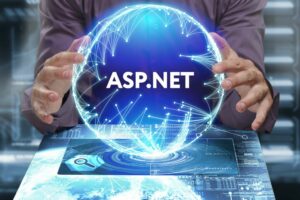 You can find flutter developers to hire to build an MVP application to present to your investors. MDM platforms should provide various controls for managing and monitoring hardware assets, inventory systems, security and update posture checks, and more. On the application front, MDM tools help with software licensing and purchasing for the organization, which can improve license compliance and inventory of all paid and unpaid applications. Mobile apps help to reach customers immediate even if they are far off.
Audience building
Mobile applications offer plenty of advantages from workflow automation to sales increase. To optimize working processes and boost productivity, you should analyze internal and customer needs, define what can be improved, and what results must be achieved. Since today people across the globe are strongly relying on mobile devices in remote https://globalcloudteam.com/ collaboration, the use of smartphone solutions for this purpose is extremely increasing. According to the report by App Annie, video conferencing applications were downloaded over 62 million times from the App Store and Google Play during March 14-21. As of May 7, in-app purchases continue to grow, bringing income to their product owners.
By decreasing the number of steps via a mobile app, one can ensure low drop rates. Unfortunately, many of these enterprises are frustrated since mobile app development process off-the-shelf solutions do not completely meet their demands. Custom mobile application development is an efficient answer to such issues.
Before hiring a mobile app consulting company, ensure to check out the company's portfolio. It helps understand how the company works, technical expertise, project theme, and more. They keep the users engaged with the app by launching engaging campaigns, like push notifications, loyalty programs, referrals, and more. App consultants also make several strategies to get app reinstallation from a particular set of users. Another benefit offered by mobile app consultants is in-depth competitor analysis. App consultants identify the competitors working in the same industry as their clients and research their overall app functionality.
If people want to get additional information about your company, or products and services that you offer, they can always do it 24/7 via the mobile app. Constant interaction increases loyalty, and in turn, a good loyalty level stimulates sales. We are equipped with dynamic mobile apps for almost every activity you can think of. Mobile app development for business is not just a trend but a brilliant way of becoming a part of a lucrative market that your customer base regularly engages with.
Mobile apps can be very easily monetised, providing the opportunity for additional revenue. By offering your products or services, or advertising other companies in your app, you can introduce a new revenue stream into your business strategy. Connecting sensors and wearables to mobile applications, medical organizations replace heavy expensive equipment with small devices.
Reasons Why Business Need Mobile Application
For a login form, you can add questions that directly help you add value to their overall experience. Although the app is far more convenient than a usual website, it can be quite the job to stir people towards it. Single page and progressive web applications are replacing classic web technologies, simplifying browser interaction and increasing commerce. Marketplaces such as the Apple Store and Google Play are getting filled with new apps every day. Having so many options and so little space on customers' phones, a thriving app needs to stand out.
It is recommended to use this option for apps that are more complex technical projects. This is not always the most efficient development approach and may require significant use of internal resources. You want to try to provide a level of value for your customers that they can't get anywhere else. Having a messaging feature within your app can really make a difference in the way you communicate with your customers. An effective mobile strategy now involves more than just a mobile-friendly website.
Financial services: improve customer experience and optimize operations
The fact that they are demanding and vocal about it makes your job that much easier. You don't have to brainstorm for weeks to find out what your app needs to have or not have. You can get data about the audience's geolocation, demographic data, information on interests, and many other interesting statistics which you can use and take advantage of. Especially valuable in this context is the possibility of receiving feedback from users. For instance, you can run polls, conduct surveys, enable users to report errors, and so on.
responses to "10 Reasons Businesses Need a Mobile App in 2022"
As a result, the continuous engagement of customers with business enhances growth. Having a mobile app, helps the customers to reach you at any time and builds loyalty. Partner with a mobile app development company or hire app developer to start mobile app development for your business. This will strengthen your position and get you ahead of your competitors by leveraging it as a marketing and sales tool to educate about the brand and increase its recognition.
Enabling customers to book a table, order food or pay for their order using the app on their smartphone, the business gets a powerful tool to increase loyalty. Integrate loyalty programs into the mobile app and share useful promotions, discounts, or bonuses with customers. We empower enterprises by creating mobile apps that are well-thought, designed & engineered to succeed. You need an app business plan to attract more investors, reduce risks and time on development, choose the most effective market strategy, and determine the target audience. A well-designed business plan is the first step to success in mobile app development.
Design","slug":"et_pb_text"" data-et-multi-view-load-tablet-hidden="true">
Customers have long been fond of applications and often prefer them to browser websites. Mobile app development is the perfect way to give customers what they want and what they are used to. Mobile application also foster trust between brands and consumers by providing access to accurate information about the goods and services. As a result, it assists you in delivering value-added services. The app also allows you to find more ways to improve your customer service system by allowing your customers to serve as brand ambassadors for your goods to raise brand recognition.
Your app starts to grow dramatically thanks to the publisher's marketing, ASO, and influencer marketing teams. The publisher also entirely takes over all the marketing processes and the invention of unique product hypotheses for your app. Moreover, they implement their vision and increase user activations along with user retention, so you no longer have to worry about your marketing funnel. When it comes to installing applications and deploying updates, it is no longer feasible for administrators to require their end users to be physically present in the office to run them.